Here are the tips to care of your Styonly Activewears:
 Check the care labels, this label has specific information on how to care for your Styonly gear.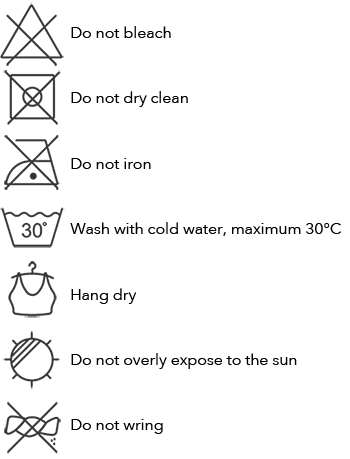 Cold wash/Hang dry
Machine wash in cold water, maximum 30℃ and hanging it to dry, these will help to keep the shape of garment, protect and extend the life of your garment. Do not bleach, dry clean or wring.
Turn your garment inside out and avoid anything abrasive.
Zippers and anything abrasive can be harmful for your garment especially in a washer or dryer, we suggest turning your garment inside out.
Taking care of bright colors
For bright color gears we suggest you wash it with similar colors. When wet, keep bright colors away from other fabrics.
Avoid mixing with fabric softener
Avoid using fabric softener because it may coats the technical fabric.